Morning Movement & Meditation Membership
Daily 30 minute morning Zoom class to improve energy & happiness
What if waking up stiff and groggy was a thing of the past?
Monthly Membership for Morning Movement & Meditation class on Zoom every weekday at 6:00a Pacific Time. This class is currently free to attend, so this membership is available if you would like to support this continued practice.
*This is a monthly recurring membership and you will be automatically charged on the same day each month until you cancel.
Hi I'm Ashley!
I'm not naturally a morning person. Shocker, I know! But it's true. I, like many others, would rather hit the snooze button for a few more minutes or even, a few more hours.
But I also like to feel good when I'm awake, and I don't want to depend so much on caffeine or substances to keep me awake or numb from discomfort. A few minutes of movement right away in the morning allows me to feel better and to be better.
Nowadays, I LOVE my morning yoga practice and I really love sharing it with others. I'm more patient. My body doesn't ache. I can breathe easier. I make healthier choices. I smile more.
It takes as little as 5 minutes (my classes are 30 minutes), but done consistently over the course of time helps you to become the person that you really want to be.
I'm not talking about "exercising", but rather a simple and basic movement routine.
As your morning movement & meditation teacher, I simplify the practice into 3 phases for your morning movement practice – movement, flow and meditation. It's simple, but powerful. If you want to start feeling better and more energized, joining me for morning yoga is the way to go.
Best class ever. Ashley is the best teacher in the world.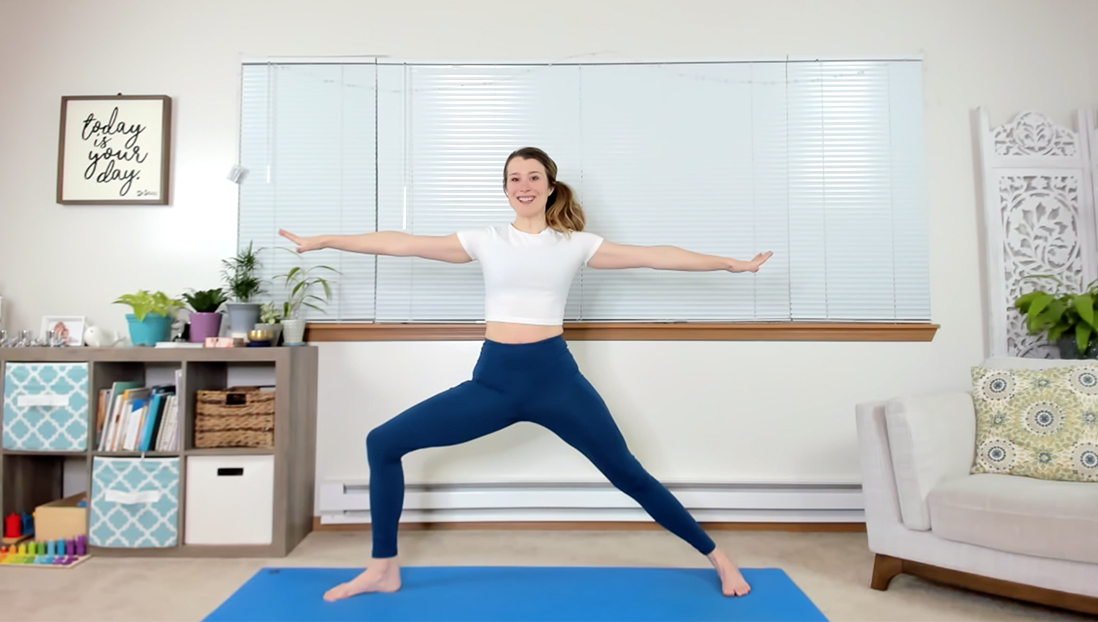 How does it work?
1. Download the Zoom app on mobile or desktop (free)
2. Login and sign up for your virtual class on the schedule page
3. You'll get a Zoom link in your confirmation email to use when class begins.
4. You'll also get a reminder email 15 minutes prior to the start time.
5. You'll be admitted from the "waiting room" at the time of class.
6. Your video can be on or off. All participants will be muted when class begins. Practice along and enjoy.
Optional: Play some soft music to enhance your morning practice (suggested playlists included)
The goal of this daily practice is that it becomes a daily ritual and something to look forward to. In time, you'll notice a difference between days you do your morning movement & meditation, and the days you take off.