I train new yoga teachers how to launch their own online yoga business so they can make an impact AND make money immediately after yoga teacher training. Grab your copy of the Virtual Yoga Teacher Guide below!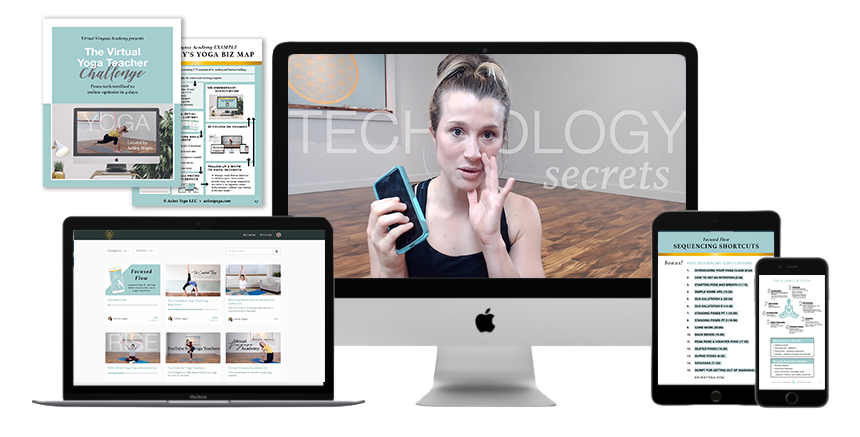 Free guide to start your virtual yoga teaching business.
From tech terrified to internet savvy in less than a week.
Sign up below to receive the FREE workbook and 4-part video series for our Virtual Yoga Teacher Challenge. Video links to the past video challenge will also be in the confirmation email.
I also own a yoga studio in Poulsbo, WA. If you landed here because you meant to go to the yoga studio page or take virtual yoga with me, click below for your teleportation.