Template for Simple Yoga Class Planning
Looking for a simple way to get started with yoga class creation, including sequencing and cueing? Download this simple yoga class template, developed from years of teaching and learning teacher pain points.
Community
Facebook group: Yoga Sequencing & Teaching Tips. There, we can connect as a community, rather than just a one or two-sided conversation. Ask questions and receive feedback about yoga class planning and teaching.
Online Courses & Virtual Yoga
My online courses & coaching programs helps yoga teachers set up their business to make money online, beyond donation-based Zoom classes. This is especially valuable in this current time because none of us can teach in-person classes, yet we still want to serve our students and pay our bills. 
Ashes Yoga Studio
In case I forget to mention, I also own a yoga studio in Poulsbo, WA! We hold classes daily (currently virtual) and would LOVE to see you in a class. We also offer yoga teacher trainings and various workshops.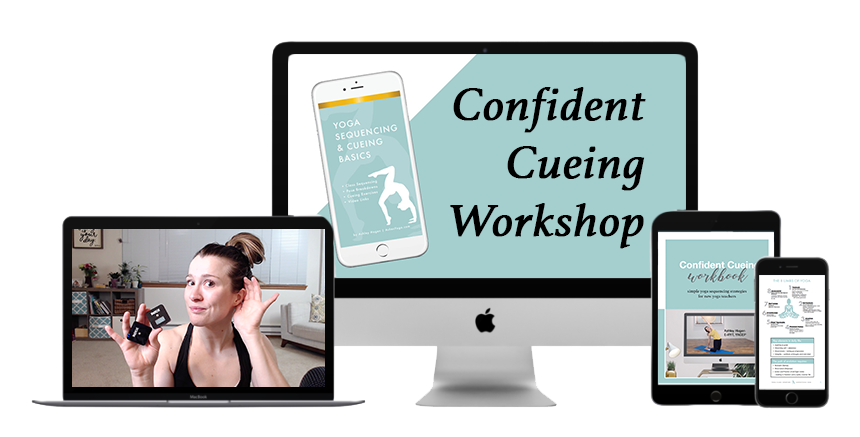 Was your YTT lacking in verbal cueing instruction?
In this 3 hour workshop recording, you'll learn different communication and practice methods to put you on the path to confidence in your cueing abilities. Start your journey to confident communicator for only $25.
3 hour video recording
Full slide deck
30 page Workbook PDF
S.E.E. method cueing fillable template
24 Pose Beginner Alignment Guide