Power Yoga Videos
Once you are familiar with basic yoga poses and/or my cueing as a yoga teacher, these videos would make a great audio only companion for your home practice. My name is Ashley Hagen. I've been a yoga teacher since 2013. This is the style of yoga I started with and continue to teach at local classes in Kitsap County, Washington. If you find these helpful, please feel free to share or leave a comment. Shop my favorite yoga equipment.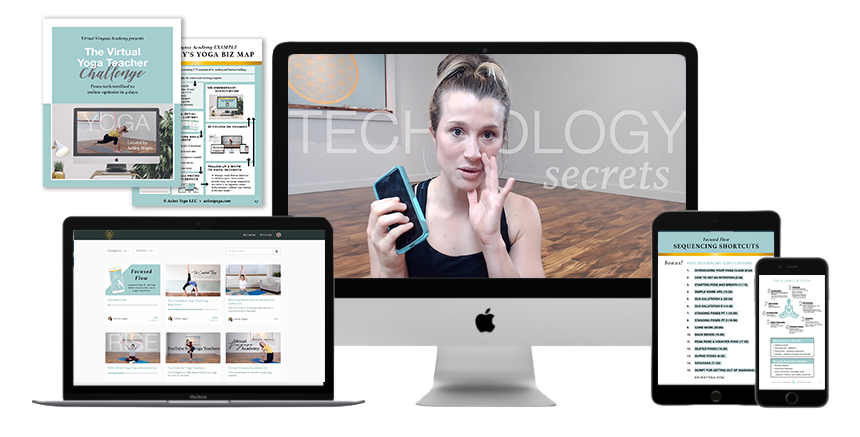 Free guide to start your virtual yoga teaching business.
From tech terrified to internet savvy in less than a week.
Sign up below to receive the FREE workbook and 4-part video series for our Virtual Yoga Teacher Challenge. Video links to the past video challenge will also be in the confirmation email.